Hello all!
Well it has been a little while since we wrote huh?
Well 2020 happened. And then 2021 opened with a bang, with the Tennessee and Georgia Renaissance Festivals opening up just as people started to get vaccinated. Those shows were some of the busiest festivals we have ever worked. And now our Fall Shows are looming and we are doing our best to get ready for busy Halloween Season.
So here is a run down of what's been made in 2021, and where you can visit us.
New Art
I (Mike) have been working mainly digital since 2020, using both a Wacom screen and now a Surface. This has led to a new really fun ink style that I have totally been enjoying. I have also been doing some environmental pieces, which I am def enjoying the mood of.
Paul has been doing some new stuff, mainly in charcoal as usual!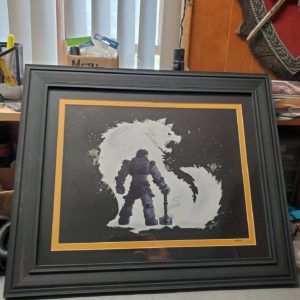 Where are we going to be in 2021?
So we will be at DragonCon and Ohio Renaissance Festival in the Fall. But coming up quickly is JordanCon!
Paul will be at JordanCon as usual this year. He will be in the art show and dealer's hall as well as on some panels. The show is in one week, so if you haven't made plans to be there, maybe next year!
What about online?
You can still find all of our art prints on Aradani, but I have a new space for keeping up with my art – Patreon!
I am running a Patreon (patreon.com/sagaborn) where I share the RPG maps I make, but I also have Free Art Fridays. I pick a random piece of my art to give away as a full scale digital piece. These can be used for wallpapers, printing at home, or as long as you are a subscriber, you can even print them in your books. And all of that comes at the price of only $1 per map (max 3 maps given per month).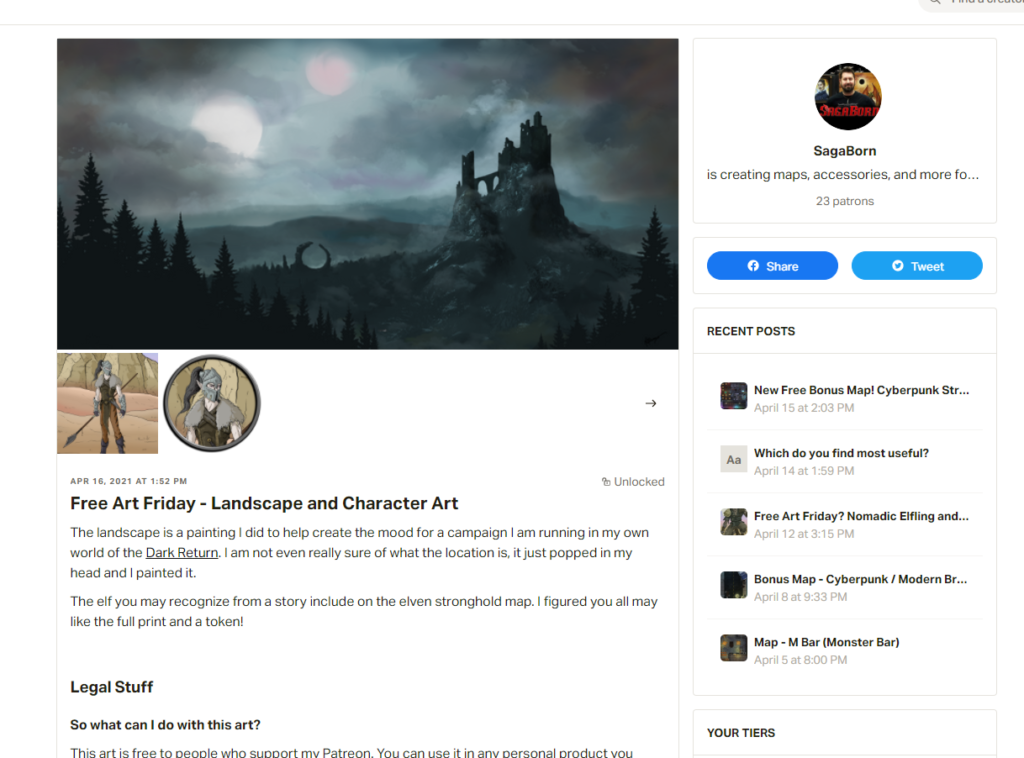 I hope you all had a good 4th of July and we hope to see you all at an upcoming show soon.
-Mike